Welcome

Anonymous Reader

to the Janet Edwards Wiki
British Author of: The Earth Girl trilogy • Scavenger Exodus Series • The Hive Mind Series • The Game Future Series
A Collaborative Encyclopedia Everyone can edit pages and help to make it better.
For The Earth Girl/Scavenger series detailed information,
please visit our sister site
March Quote
"
The Dark Angel -

 
"There can be no light without darkness, and no darkness without light."

"

–
Edwards, Janet. Perilous: Hive Mind A Prequel Novella (p. 86) Wallam-Crane Press. Kindle Edition.
Add your favorite quote from one of Janet Edwards books to the Quotes page and see it here.
Information

Featured: The Hive World
The Hive World - History
The first hives were relative small. They were marketed as a truly enclosed society. No pollution, no traffic, no criminals allowed in. All shopping and other amenities available.

Immediately perceived as a superior and safer environment. Huge demand for more. The first hives were extended and more were built with 70 to 210 levels. Other communities gradually abandoned.

Existing criminals were not allowed in, but new ones appeared. Large number of people packed close together became vulnerable to criminal nature. Crime and murder rates soared...

Read More...

---

Latest News
Earth Prime - Upcoming Release

Provisional title and cover! Earth Prime will be a collection of stories.

Next release will be a collection of short stories and one Novella set immediately after Earth Flight Not much information has been released yet, but the Novella will feature Jarra and the rest of the shorts will feature various other characters and how the events in the Earth Girl Trilogy effects them.

More information will be added as it is available.



Important articles
This site, by its very nature, contains spoilers and other information that might influence your enjoyment of the novels. If this concerns you, we advise you to read each book or story for yourself before exploring any of the articles.
Be the first to hear of a new release
Please sign up here if you'd like to get email updates when there's a new release by Janet Edwards.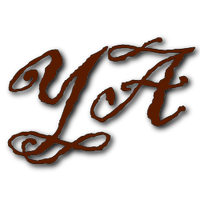 Young Adult Literature
Go to these sites for info or for help with your own wiki!
Artemis Fowl • Divergent • Gone • The Hunger Games • Lorien Legacies • Maximum Ride • The Maze Runner • The Perfectionists - Pretty Little Liars • Red Queen • The Selection • The Shadowhunter Chronicles
Want your community included? See how!

Community content is available under
CC-BY-SA
unless otherwise noted.